Make a purchase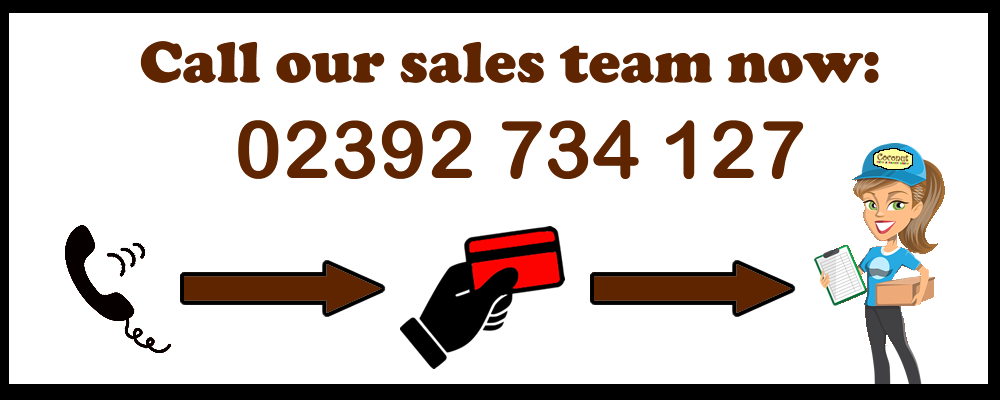 Hello and welcome to Coconut Toys and Fancy Dress' online ordering page!

In order to arrange the delivery of a product simply give our sales team a call at our Portsmouth branch. We'll ensure we have the product in stock, take an over the phone payment and get your item(s) sent out to you at the earliest opportunity!

Delivery/Postage Options

All orders will be posted through the Royal Mail delivery service.
Royal Mail will collect packages at 5pm. Please ensure ALL ORDERS are placed before 4pm to guarantee their sent out the same day, any orders made after 4pm may be sent the following day.

Standard Delivery: Up to 2kg - £4.00

First Class: <1kg - £4.55
1-2kg - £6.50
Any order over 2kg may be subject to surplus delivery charges.
Delivery Times

"1st Class mail, we aim to deliver the next working day. For 2nd Class mail, we aim to deliver withing 2 to 3 working days. Our quality of service aims for a minimum of 93% of 1st Class items delivered the next working day, with 98.5% of items delivered within three working days for 2nd Class items." - Royal Mail